Choosing to Leave a Legacy
You and your loved ones have experienced the magic of Camp. You understand the transformation that happens during summer in Arapahoe. Lasting friendships, life skills, self-confidence. Camp is more than a vacation. It is a life-changing opportunity. Give campers of tomorrow the same experience - strong role models, enduring friendships, and priceless memories.
By including Camp Sea Gull and Camp Seafarer in your estate plans, you can help ensure that Camp continues to influence, transform, and adjust the sails of future generations.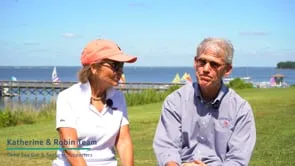 Planned Giving Intention
Camp has been changing lives for generations. Since 1948, young people have been developing leadership skills, creating lifelong friendships and learning important life skills on the Crystal Coast. We invite you to become an Anchor for future campers by leaving Camp Sea Gull and/or Camp Seafarer in your will.