Camp Sea Gull and Camp Seafarer are inclusive and welcoming places dedicated to serving camper needs in the best way possible. Because every child and family is unique we work with families to ensure the best possible experience for their camper and our overall Camp community. Your child's success at Camp is our number one priority. 
Growth
At Camp, children learn to live independently, take personal responsibility, experience friendships, and disagreements, and have interactions with campers who may be different from them.
Camp Sea Gull and Camp Seafarer are inclusive and welcoming places dedicated to serving families and campers from diverse cultures, races, backgrounds, faiths, gender identities and perspectives from across the country and around the world.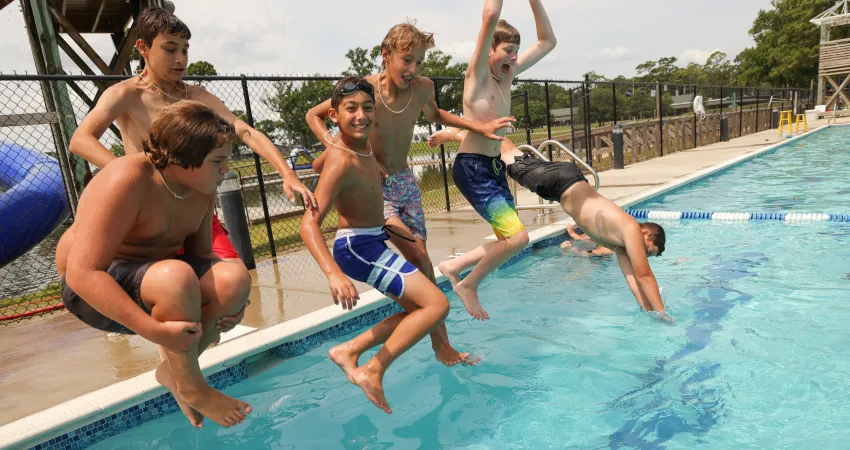 Unique Needs
We are experts in camping with a 75-year history of balancing the needs of individual campers and the needs of our collective Camp community during the summer. Each year, we successfully serve a diverse group of campers by closely partnering with parents and caregivers to best position our resources to support individual needs on a range of challenges while balancing the needs of the whole community. Regardless of your child's circumstances, all campers must be able to live by the Camper Code of Conduct which articulates respectful living with others and following counselor directions.
We always take the time to understand the unique needs of families and campers attending or considering Camp Sea Gull and Camp Seafarer. 
We want to position your child for success and strive to support the whole child. We look forward to talking with you about the resources we have available to support your camper. In order to ensure the success of our campers, it is imperative that parents communicate special circumstances their child may be facing during the registration process and on the Camper Information Form in a timely manner.
If you have a request or there are specific things about your child that Camp needs to be aware of, please contact our Directors of Camper Life, Liz Morgan, Camp Sea Gull or Meredith Stewart, Camp Seafarer.
You can also read more about Cabin Life, Health and Safety and our Dining Hall.