At Camp Sea Gull and Camp Seafarer, character counts. Building character, confidence and perseverance under the leadership of positive role models in a safe and encouraging environment is core to the Camp experience.
The Camp Annual Campaign makes that possible.
Support goes to the greatest needs of Sea Gull and Seafarer and provides financial assistance to families who don't have the resources to attend. Your support strengthens the experience for every camper and every staff member, most typically through the areas of camperships, leadership and program development, community programs and asset sustainability.
Our Case for Giving
Kids need Camp now more than ever. They need to be equipped and supported to thrive in a rapidly changing world. They need a place where they can unplug from technology and connect with each other in a meaningful way face to face.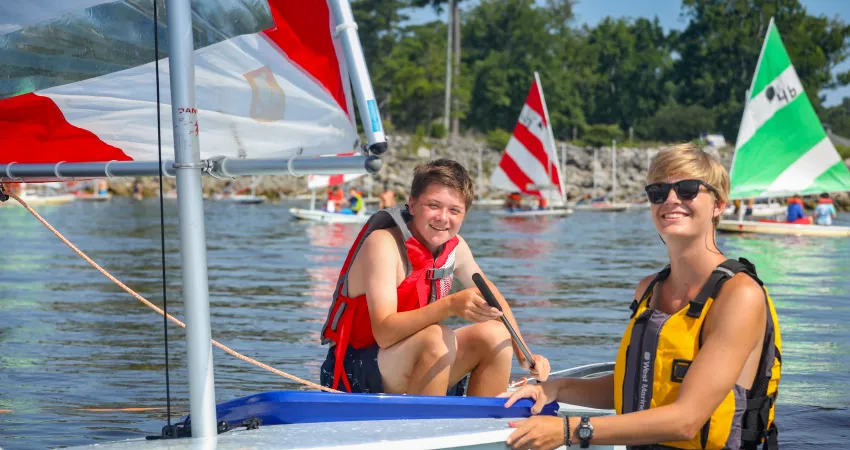 Camperships
Offering financial assistance allows us to attract children from all financial backgrounds and life experiences, making the experience more diverse and richer for every camper. We are committed to finances not being a barrier for anyone to attend.
Leadership and Program Development
We view our programs not as an end unto themselves, but as tools our staff use to foster self-confidence, independence, teamwork, responsibility and perseverance. Our team delivers an exceptional Camp experience. Therefore, it is vitally important to recruit, train and retain the best staff possible. Donated funds cover costs for U.S. Sailing and U.S. Powerboating certifications for campers. They also cover costs for outside professional activity training, U.S. Sailing and U.S. Powerboating Instructor certifications, Coast Guard licenses, lifeguarding and all other staff activity certifications as well as incentive pay for returning staff members who hold certifications.
Community Programs
As an organization based in Pamlico County, we want to help local youth thrive by enhancing year-round programs for elementary, middle and high school children. We also want to support those facing unique life circumstances when possible. Donated funds support Youth and Government, Middle School UN, Spring and Summer Day Camp, as well as our "Anchoring the Family" weekend for families with cancer survivors. 
Asset Sustainability
With over 350 acres at each site and 160 buildings, grounds and facility upkeep is important in order to provide a safe experience. We want our site and buildings to support the vision of Camp. Donated dollars in addition to already designated operational funds will help us get after this gap more quickly.
Why Give?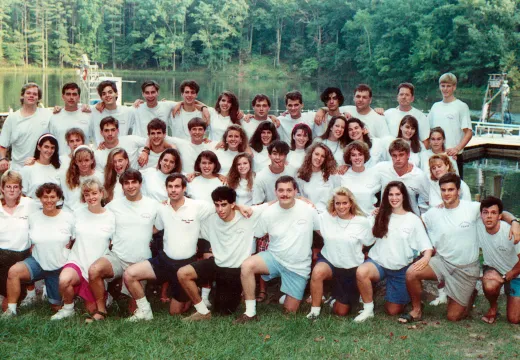 Alumni
Alumni help ensure that tomorrow's campers enjoy the same life-changing programs they experienced.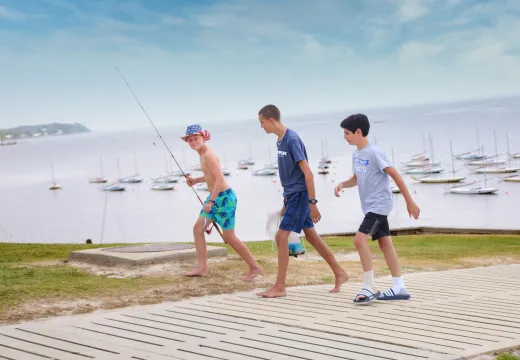 Parents
Parents donate because they want what is best for their child and every child, regardless of the financial situation.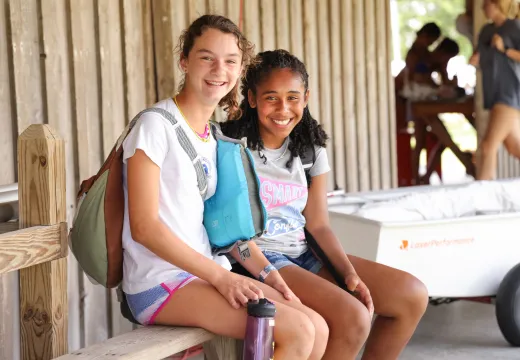 Camp Friends
Camp friends and family strengthen communities across the country by supporting campers as they develop character.
Celebrating 75 Years
2023 marks the 75th anniversary of Camp Sea Gull, and we're celebrating this milestone throughout the year.